GGC Fulbright Hays 2022
The U.S. Department of Education has announced application for the 2022 Fulbright-Hays Doctoral Dissertation Research Abroad Fellowships Competition in now open! The Fulbright-Hays Doctoral Dissertation Research Abroad (DDRA) Fellowship Program provides opportunities for doctoral candidates to engage in full-time dissertation research abroad in modern foreign languages and area studies. The program is designed to deepen research knowledge and increase the study of modern foreign languages, cultural engagement, and area studies not generally included in U.S. curricula. 
Students may request funding to support overseas research for a period of no less than six months and no more than 12 months. Funds support travel expenses to and from the residence of the fellow and the country or countries of research; maintenance and dependent allowances based on the location of research for the fellow and his or her dependent(s); an allowance for research-related expenses overseas; and health and accident insurance premiums. Deadline to Apply: April 6.
Click here to learn more about this award and how to apply.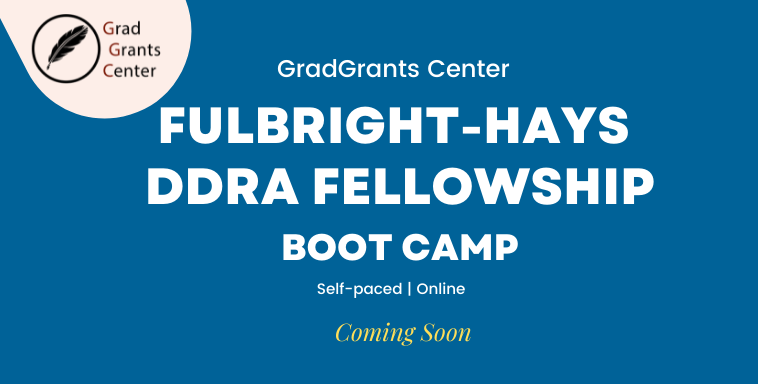 GGC Spring 2022 Fulbright-Hays DDRA Bootcamp
Dates to be announced.
The GradGrants Center will be hosting an online, self-paced course for IU graduate students interested in applying for this year's Fulbright-Hays competition. Participation will constitute completion of weekly readings and assignments designed to assist students with creating a complete draft of their proposal. Details about how to enroll and course dates will be published soon.
Learn more about our boot camps