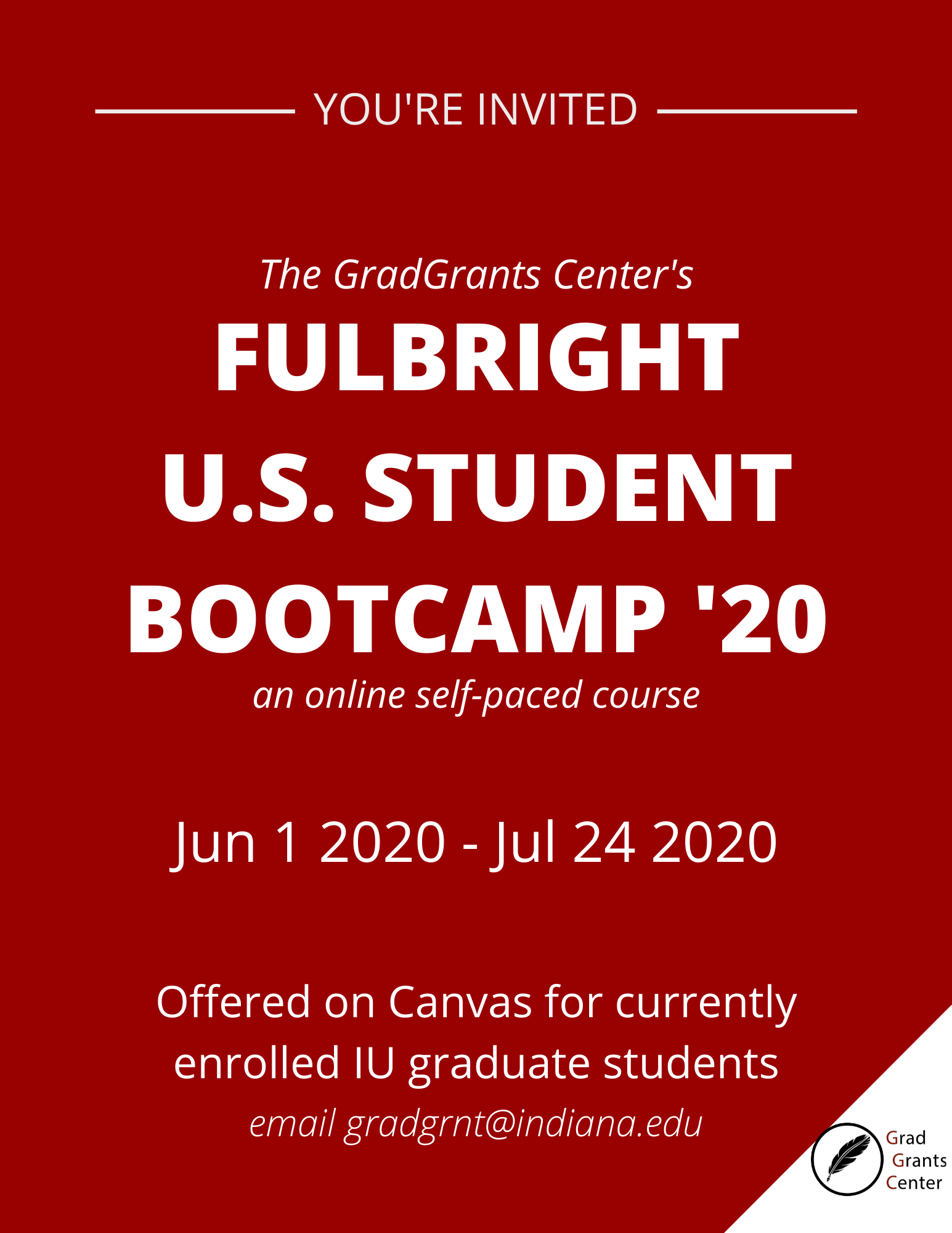 Fulbright U.S.  Student Program Bootcamp 
Hosted on Canvas by the GradGrants Center 
June 1–July 24, 2020
Thinking about applying for a Fulbright? 
Take advantage of the GradGrants Center's summer Fulbright Bootcamp to help you prepare your application!  
 The annual Fulbright U.S. Student Program Bootcamp is a free course that will help IU graduate students develop successful applications for various awards in the Fulbright U.S. Student Program (Study/Research, Fulbright-National Geographic, and English Teaching Assistantships). The Bootcamp, taught entirely on Canvas, is organized into a series of modules that include weekly readings and assignments to guide you through the application process. 
Enrolled IU graduate students interested in participating should email the GradGrants Center at gradgrnt@indiana.edu. Participants are not required to reside in Bloomington to take part in the course. Please note, however, that only U.S. citizens are eligible for Fulbright U.S. Student Program awards. 
The Fulbright U.S. Student Program provides grants for individually designed study/research projects and English-teaching programs abroad. The program facilitates cultural exchange through direct interaction on an individual basis in the classroom, field, and home, as well as in routine tasks, allowing the grantee to gain an appreciation of other ways of life and facilitating mutual understanding. Grant lengths and dates vary by country. 
Learn more